The Radisson Hotel Santa Maria CA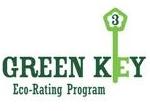 The Radisson is proud to feature 184 spacious hotel rooms and suites as well as conveniences like on-site dining, a 24-hour business center and free Wi-Fi—everything necessary for a relaxing and productive stay in Santa Maria, CA.
Our hotel's outdoor pool and sauna are ideal for unwinding after a busy day, and we also offer a well-equipped fitness center and a whirlpool tub.
During your stay at the Radisson, make time for a meal at our award-winning Vintner's Grill, which is well known for its delicious American cuisine and its exceptional wine list. Also enjoy hearty, cooked-to-order breakfast options at our Atrium Bistro.
HOTEL AMENITIES
High-speed Internet
Pool
Fitness Center
Suites
Pets Allowed
We have been awarded a 3 key rating from the Green Key Eco-Rating Program
- recognizing us as a hotel that has taken significant steps to protect the environment.