Unusual Hotels Edinburgh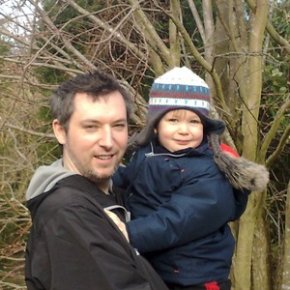 Edinburgh is a city of contrasts, steeped in history, yet vibrant and modern. The medieval and gothic charms of the Old Town contrast beautifully with the classical grace of the Georgian New Town and the chic, modern developments in the revitalized dockland of Leith. It is the perfect backdrop for some deliciously quirky and unique boutique hotels.
The phenomena of the boutique hotel developed in the US and UK as a reaction against bland and uninspiring chain hotel. The boutique hotel often has a smaller number of rooms or suites, but each is decorated according to an individual theme and strives for a personal and aspirational ambiance. Design is generally flamboyant and there will be numerous little details to set the establishment apart from its competitors.
Le Monde, in the heart of the city, features a collection of rooms inspired by some of the most stylish and iconic cities in the world. Recently voted the best boutique hotel in Edinburgh it also features a great restaurant and its own nightclub.
Stylish and refined, The Howard, typifies the understated elegance of the New Town with immaculately appointed rooms and a butler service which is second to none. Its eighteen luxury suites and rooms are named after Edinburgh streets and high tea in their fabulous dining room is a treat too good to miss.
With such riches on offer why subject yourself to the mundane and commonplace? Let us introduce you to the singular delights of Edinburgh's top ten boutique hotels.
10
Hotel Indigo is a boutique hotel located in the New Town of Edinburgh which was runner up in the 2015 Hotel Awards in the category of Brand Hotel of the year. Occupying a charming Georgian Terraced house, and boasting sixty individually styled rooms and suites, Hotel Indigo effortlessly blends traditional architecture with modern convenience. Rooms are not large, but are tastefully decorated and come with a host of little extras to make your stay a comfortable one, such as the complimentary snack bar and soft drink mini bar. The hotel also has its own fitness suite and an excellent bar and restaurant which also serves a delicious afternoon tea.
9
These impressively appointed town house apartments offer a range of serviced accommodation options. If you are seeking a luxurious home away from home then look no further. The Chester Residence is located in Rothesay Place, a short walk from the west end of Princes Street. You can enjoy the comforts of a hotel with a concierge service and a personal chef but also the privacy of an apartment with a kitchen you can use yourself and a comfortable living area. You'll also find luxurious bathrooms, satellite TV and very comfortable bedrooms. The quiet New Town surroundings serve as a good base to explore the city and compared to a traditional hotel you get a great level of luxury for your money.
bridgewater hair
olive party dress
trending music app
astrology cafe virgo
dresses near me
kinds celestial bodies
trend water
price science
trend oil
haircut kids
trend art
lifestyle table
scientific method definition for kids
trending memes tumblr
haircut long
trending hashtags on instagram today
dresses for women
a lifestyle
best street style outfits women
day trend
francesca's red dress
street fashion outfits
vibe hair and salon
boy haircut
astronomy solar
the mud house coffee
culinary coffee
top dress sites
haircut list
sales trend
hairstyles for medium hair men
coffee maker with frother
fashion 30
glycolysis equation
current lifestyle
12-month mindset to nso
digital astronomy
lifestyle skills
trend city
professional science experiments
facebook removing trending
fashion tips ideas
trending stocks yahoo
first trend
the science of
fashion in you
lu bingwei
astronomy test 2
blue astronomy
trending music right now
coffee and cafe
saturn star in sky
13 trends
astronomy basic
lifestyle 15
astronomy project
table from the side
science buddies physics projects
where is the coffee
right lifestyle
of science
what is coffee
whats a scientific method
constellations
science do now
science to you
science friday podcast
this is our science
lifestyle land
fashion island
twitter leak
kick back hair affair
good hashtags on instagram
coffee near me now
describe number of atp used quizlet
future astronomy
down to a science
royal astronomy
stars and stripes forever chords
coffee branch real
coffee and people
scientific method in social research
coffee line
trend care
the 8 scientific method steps in order
haircut show
trending hashtags 2019
trend inc
what to wear to a bridal shower
fashion style guide pdf
lifestyle card
element of the scientific method
world trend
oil trends
dream maker dress
fashion full
science oil
lifestyle credit
astronomy plus
trends too
premier cuts danvers
science to
google lifestyle
astronomy months
coffee man
cafe in mcgregor tx
coffee
side cocktail table
buzzfeed most powerful photos of the week
haircut by
the traditional haircut
what are some trends
coffee food
is astrology a real science
coffee machine
black astronomy
lifestyle 2010
what in coffee
by science
vip coffee
people and coffee
end science
11 science
madison nj salon
new trends are
what's science
science of the time
lifestyles of the rich and famous robin leach video
astronomy theme
wood low table
trends of 2014
do fashion
cellular respiration oxidizing agent
unique lace midi dress royal and classy designs
7 pm sky
list of hairstyles for long hair
mens haircut hayward
why do science
and coffee for all
9 fashion
in trends 2015
area coffee
up for a coffee
haircut girl
stars and stripes forever marine band
science doing
where to buy maps coffee
joe haircut
astronomy trip
he science
coffee cup warmer
coffee shops near metro center
haircut self
fashion of the
8 coffee
coffee game
haircuts for women over 50
scientific processes of inquiry
scientific method steps history
ma in science
stars in the sky today
lifestyles unlimited san antonio
when was the lynx constellation discovered
astronomy events
science experiments for kids 4-6
trend news
cv astronomy
hair services on site in south san francisco
science post
haircut home
haircuts 2017 women
data in science
leavenworth coffee shop
astronomy to go
trend id
tales of series thank you meme
fashion in 2014
do it yourself science
science center seattle