The Ritz Hotel Curacao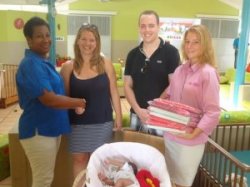 We are proud members of Pack for a Purpose, an initiative that allows travelers like you to make a lasting impact in the community at your travel destination. If you save just a few kilos of space in your suitcase and bring supplies for our children's homes, you'll make a priceless impact in the lives of our local children and families. Please click here to see what supplies are needed for our project/projects.
What we ask from you?
We are sure that in your home you have goods that have been lying there for ever and that you may even through away one day.
Check the list below and bring them with you.
Off course you may also buy new stuff, but that is not required.
Participating is THAT simple!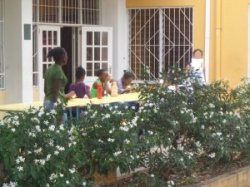 The Ritz will collect all goods and distribute them to the children.
Make your day and make their day special!
Thank you for caring!
The Ritz Team
First hotel guests with 'Pack for a Purpose' goods delivery.
Our projects on Curacao
We have selected the 5 children's homes on our Island.
The children are mostly placed there in these houses because of special circumstances at home. with special care they can sometimes go back home or are introduced to foster or adoptive parents.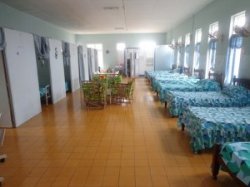 Funding on the Island is very problematic and kids are in needs of many basic items from pajamas to school supplies to toys. Please see our packing list for suggestions.
Be assured that your donations, new or used will be warmly received!
(Please note that for privacy reasons we can not show pictures of the children)
Casa Manita
Casa Manita is a home for children (for 45 years) who can not stay at home for many different reasons.
Total kids 38
Boys ages: 4-8 years
Girls ages: 4-14 years
Huize Sint Joseph & Rose Pelletier
Huize Sint Joseph and Rose Pelletier have been there for 90 and 50 years. They are home to children who can not stay at home for many reasons.
Total kids: 57
Boys ages: 4-13 years
Girls ages: 4-18 years
Kinderoord Brakkeput
Brakkeput is a home for boys with personal and/or social difficulties since 62 years.